For helping you deal with the lockdown in marchas y rutas we have written an article that will help you cope with all issues related to the lockdown. why do you need a spinning bike at home?
In response to the coronavirus disease COVID-19, governments around the world have ordered to stay at home to drastically decrease the number of infections.
But first of all, but what about exercising at home? A spinning bike is a relatively inexpensive option that offers an adjustable resistance knob, doesn't require a membership fee, and may be the best option for exercising at home, best of all, the spinning bike can be used by the whole family.
The spin bike at home concept combines the best of both worlds - the high intensity cycling workout you know and love with the comfort and convenience of your own space.
Long before the coronavirus affected the way millions of people exercised, spending on on-demand fitness equipment in February 2020 had risen 130 percent since 2017.
One of those fitness gadgets on the rise involves spinning bikes, although to tell the truth an exercise bike is a great option too. If you do not know the differences between a spinning bike and an exercise bike, stay with us, we will explain them in detail below.
Fitness trends can come and go, but indoor cycling enthusiasts can find validation in the growing demand for cycling products at home and on stationary bikes, especially these days.
Cheap stationary bikes for indoor cycling
Be sure to prioritize what your basic needs are, many of which could be met with relatively affordable options. Maybe you want to easily adjust the resistance of the bike, move the handlebars, or just need something quiet for night sweats. And don't overlook the basics like a padded, adjustable seat and easy-to-grip support handles.
"These may seem like added luxuries, but an uncomfortable bike has the potential to affect your performance and form while riding."
"In the long run, this could lead to unnecessary muscle strain and sustained injury."
The difference between exercise bike and spinning bike is very simple, but doubts arise when we break down the benefits of each. And it is that once the characteristics of both static and indoor cycling bikes are known, we must know the functional differences of each one of them.
Difference between exercise bike and spinning bike
The difference between the exercise bike and the spinning bike is that in the latter, its complexity, functionality and resistance is greater. The spinning bike allows you to enjoy sensations similar to pedaling outside.
Another notable difference is that the exercise bike only allows cardiovascular training, while the spinning bike also strengthens thanks to the great resistance they have.
The spinning bike has a greater variety of exercises and a more complete functionality. Its effectiveness in cardiovascular training allows you to carry out HIIT training and simulate different training situations en route for power and incline.
Comparison of the best stationary and spinning bikes
Since each home spin bike comes with different add-ons and costs, it can be difficult to know upfront if the investment is worth it, or if it's best to keep your gym membership as is.
It's not that one bike is better than the other: it's that each one is designed to do a different workout . With the exercise bike you will be able to do a correct cardiovascular training; With the spinning bike you can perform HIIT workouts and other similar to climbs to mountain passes, flatten quickly, etc.
Personally, the spinning bike seems like a better option since it allows you to carry out a more complete training, as long as you know how to use it. Which one will you keep?
To help you make the call, we break it down based on the monthly cost of a bike and a subscription, then calculate how often you need to ride per month to compare to a typical cost per class for a personal spin session, which we set at € 30.
For this we chose two of the best bikes you can find on the market, and obviously if you choose something at half the price or even less it will be much more profitable than spinning classes.
Assuming you are considering a homemade spin bike as an alternative to a monthly gym or spin membership, this is how they are sized per month for the first year.
Peloton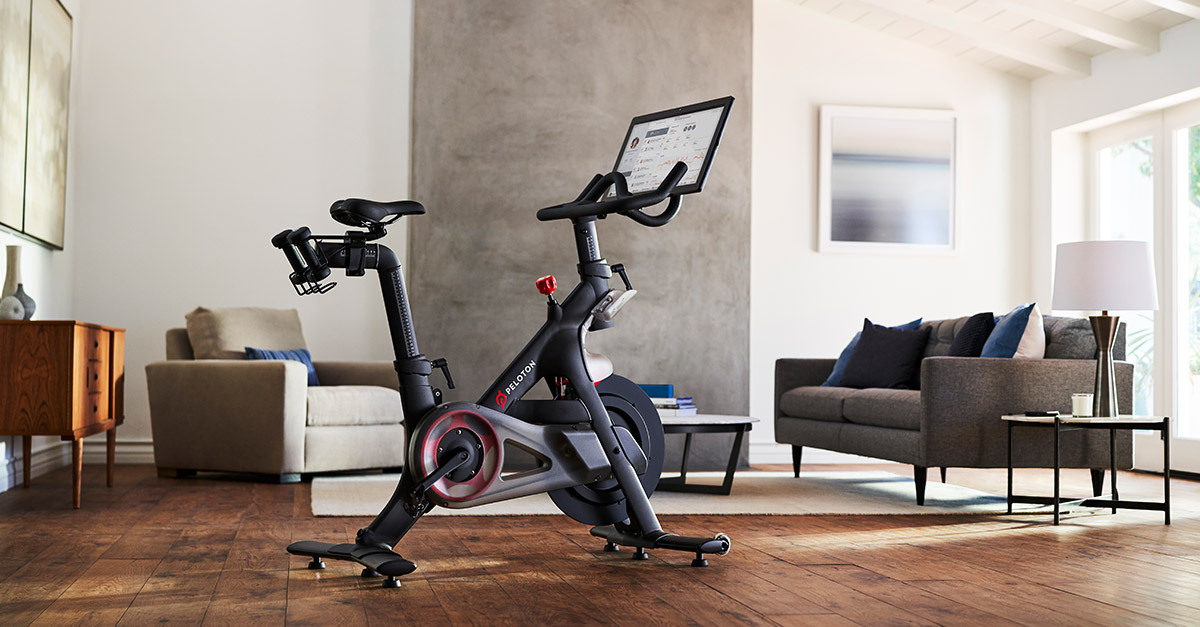 Billed as "the best cardio machine on the planet", the Internet-connected Peloton is a cult favorite for home beginners and expert cyclists alike. So it's no wonder this stylish touchscreen bike comes with a hefty price tag.
Tour de France race director tested positive for COVID-19
Bike cost: $ 2,245 for "The Basics" (includes bike, warranty, delivery, and setup)
Cost per month (more than 12 months): $ 187.08
Class subscription: $ 39 / month
Total monthly cost: $ 226.08
How many times would you need to train per month to make it "worth it" in front of in-person classes: 8 times
Flywheel Fly Anywhere
Another training option, the Flywheel home bike comes with an optional tablet for in-class streaming, adding an additional $ 300 to the cost of the bike. The good news is that you can opt out and use your own iOS or Android device.
Bike cost: $ 1,699 for Fly On Demand bike
Monthly cost: $ 162.33
Class subscription: $ 39 / month
Total monthly cost: $ 201.33
How much would you need to rotate: 7 times
Written by: Berthy Perez Lases
If you liked the article, don't forget to share it on your social networks.